Setting solution for decals Micro Sol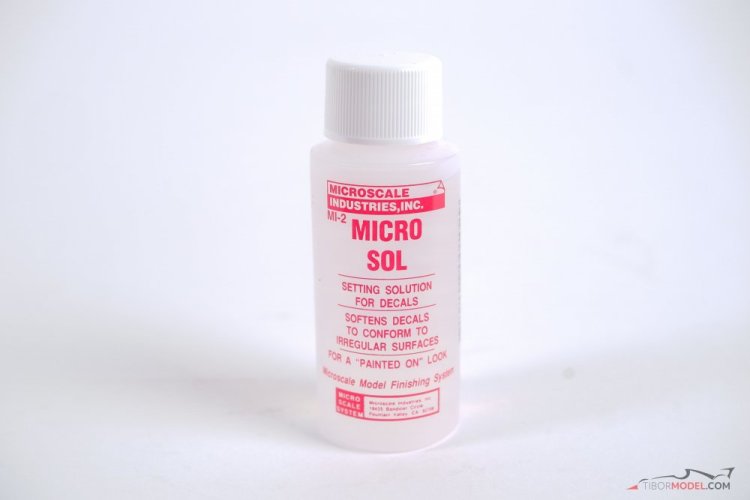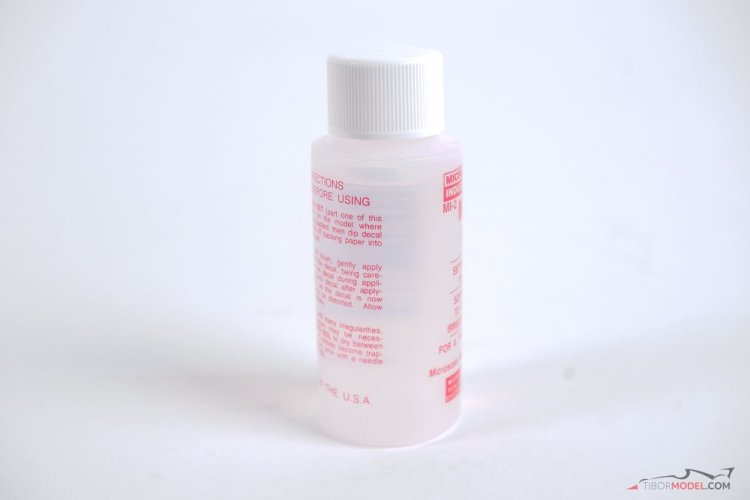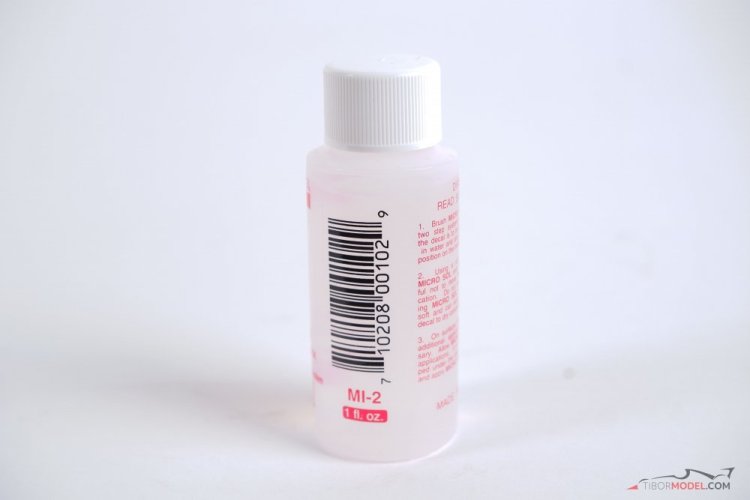 Setting solution for decals Micro Sol MI-2 More
Micro Sol MI-2 is a setting solution for decals. Softens decals to conform to irregular surfaces and creates "painted on" look. 
Directions before using: 
1. Brush Micro Set (part one of this two step system) on the model where the decal is to be applied, then dip decal in water and slide off backing paper into position on the model
2. Using a soft brush, gently apply Micro  Sol onto the decal, being careful not to move the decal during application. Do not touch decal after applying Micro Sol as the decal is now soft and can easily be distorted. Allow decal to dry completely. 
3. On surfaces with many irregularities, additional applications may be necessary. Allow Micro Sol to dry between applications. If air bubbles become trapped under the decal, prick with a needle  and apply Micro Sol.  
Volume: 30ml
Watch short video about application: