Alfa Romeo 155 DTM - A. Nannini (1995), 1:18 Werk83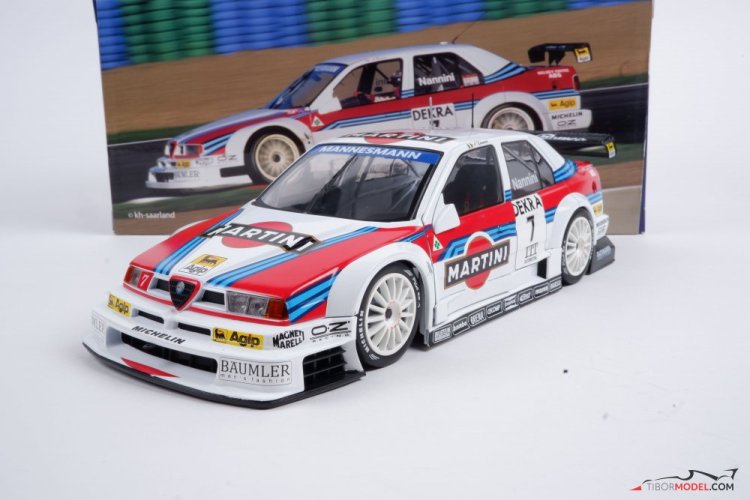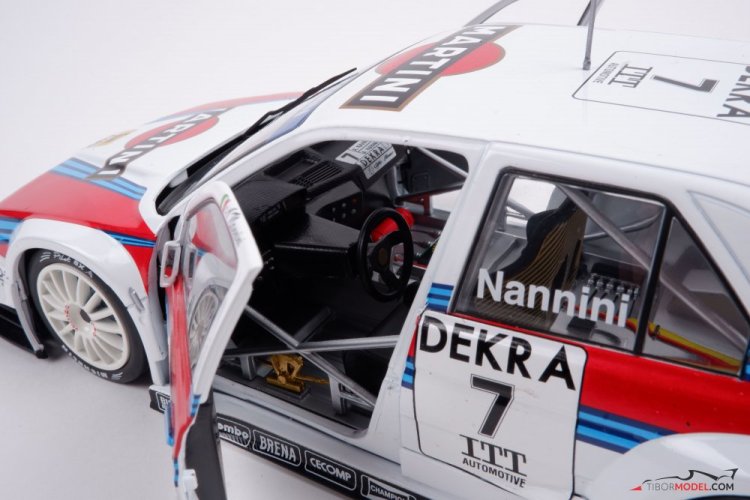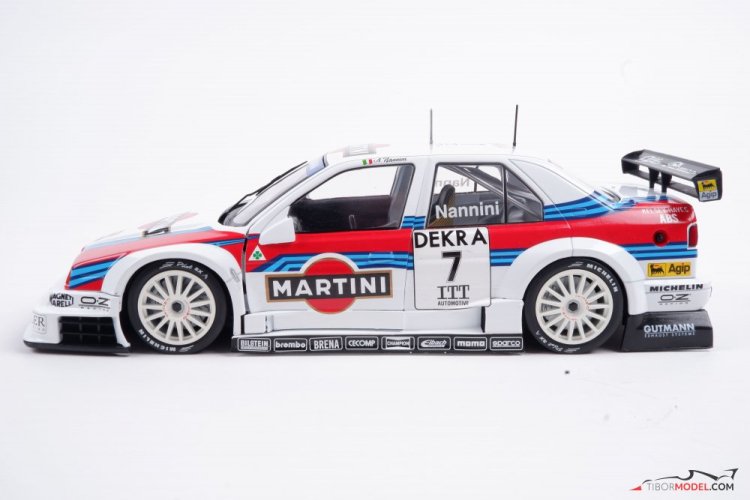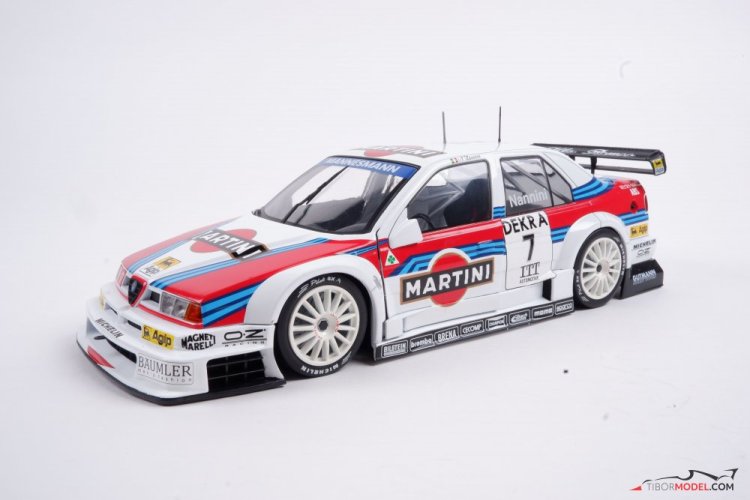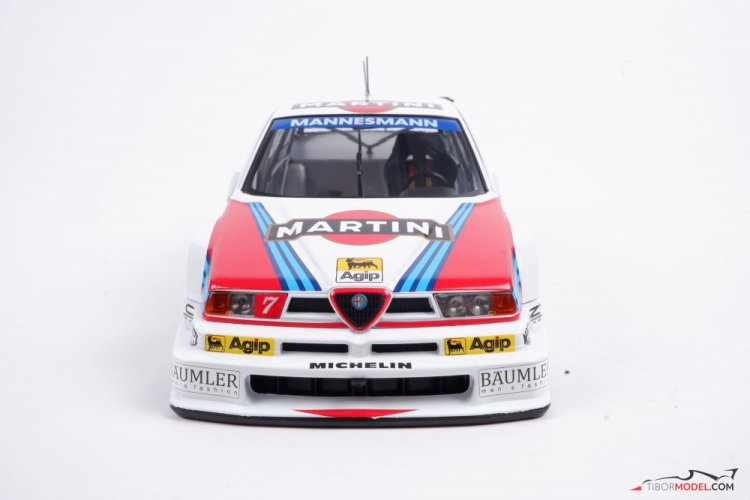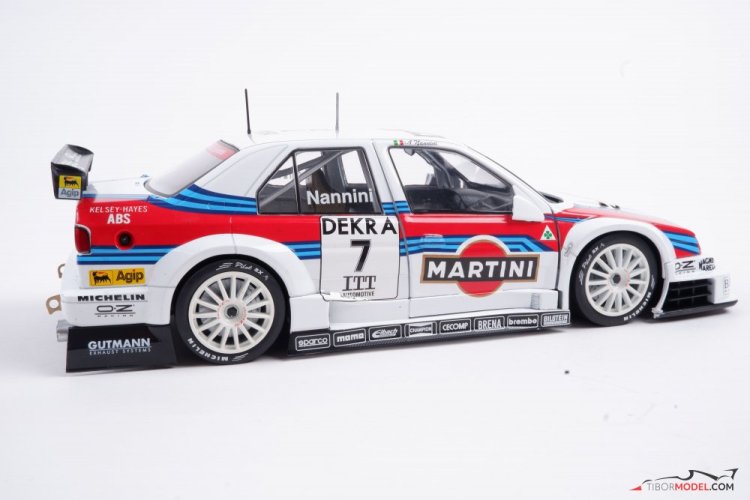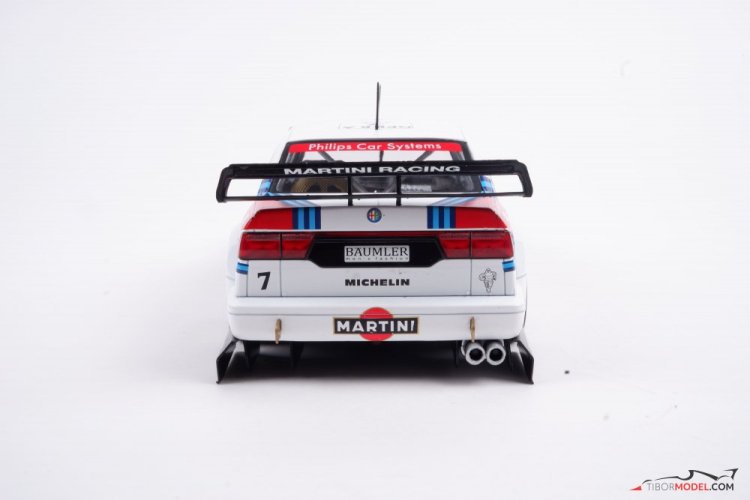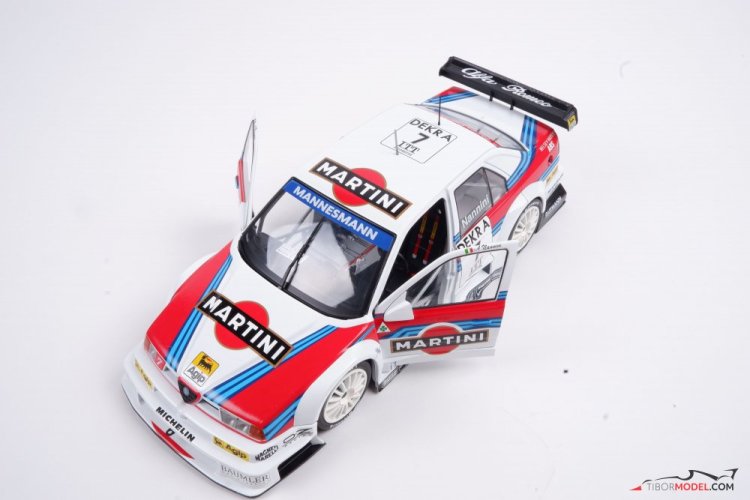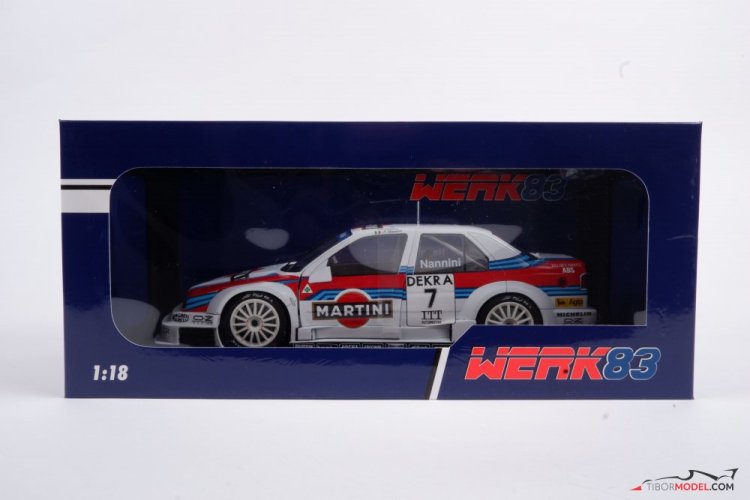 Alfa Romeo 155 V6 DTM/ITC - Alessandro Nannini (1995), Martini Racing, 1:18 Werk83 More
Team: Alfa Corse
Chassis: Alfa Romeo 155 V6 Ti
Driver: Alessandro Nannini
Year: 1995
Edition: standard 1995 DTM season release. Nannini finished on 11th place in the drivers championship
Material: metal die-cast and plastic parts
Technical details: 
Rolling wheels: yes
Openable parts: yes (doors)
Packaging: 
Plastic base → windowed paper box
Dimensions: 
24 x 10,3 x 7 cm (L-W-H)
Accessories: 
None
The rear wing is packed separatelly, so you can easily stick into correct position (with a drop of glue if you prefer), after unboxing.
Articles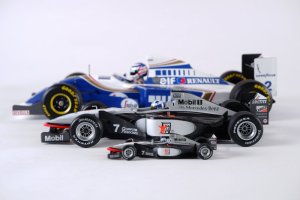 In the world of collector's models, we can find various scales from 1: 500 in the aircraft category to a 1:2 scale or even 1:1 in the case of helmets or steering wheels. The most common scales are 1:43, 1:18, 1:24, 1:32, 1:64, 1:12 depending on the type of model or manufacturer.