What should you know about Spark?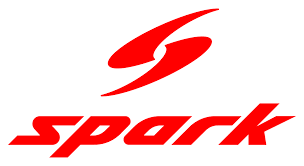 The company is known for producing its models from resin, but only few collectors know that Spark also has models made of metal (die-cast) in its portfolio.
The positives of this company certainly include constant development and the pursuit of innovative solutions in model making. For example, chrome window frames on cars were made in the past by painting these parts with silver color, but Spark came up with chrome foil technology that allowed for more realistic adjustments that can be applied to several parts of the car. It is similar with the details on racing cars, such as spoilers, diffusers and bargeboard parts, that Spark can produce from resin very precisely. For a certain narrow group of collectors, the downside is that the wheels do not spin on the models. Others argue that the 1:18 scale packages of F1 models are too bulky. Spark models are generally produced in lower numbers than metal ones of the same type from another manufacturers, although in most cases Spark does not indicate the number of issued pieces on the packaging. Nevertheless, it is well known that certain F1 models from Spark are sold out relatively quickly and are later extremely difficult to obtain because reproduction is a very rare phenomenon.
We are constantly adding new models and helmets to our Spark model range, that you can view by clicking on the link https://www.tibormodel.com/en/formula-1#manufacturer-5=1
 (source: sparkmodel.com, own knowledgebase)